About Kreth Communications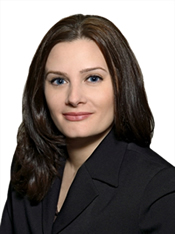 Kreth Communications is a New York City-based Public Relations and Marketing Communications firm, specializing in promoting clients within the real estate industry. Kreth Communications has solid relationships with some of the industry's top editors and writers and has represented some of the industry's high-profile leaders garnering them top-tier press coverage.

Founded by Kelly Kreth, a business professional with over 17 years of experience in every aspect of marketing communications in a wide variety of industries, particularly real estate, Kreth Communications seeks to represent clients by offering personalized service and extreme attention to detail. Kreth is an expert in providing PR and marketing services for the launch of new companies, products, and services relating to the real estate industry.
Explains Kreth, "For years I held marketing management positions in other industries, but when I first started working in the New York real estate industry several years ago, something just clicked. I had finally found the industry that truly excites me. I use that enthusiasm to fuel the way I work for my clients. Much of real estate deals with numbers, but it is hard to quantify a human experience. I try to pitch stories that capture the human element in real estate."
Kreth has also discussed trends in real estate and has been quoted in New York Magazine, The New York Times, The Real Deal, Real Estate Weekly, Wall Street Journal, The New York Post and has appeared on television on CNBC's Power Lunch, CW11's Morning News, GMTV [UK's biggest morning show], etc. In addition, Kreth was the NYC-trends reporter on the biggest morning show in the UK on GMTV and was a columnist for New York Press. Lastly, she was the innovator of creating and using real estate videos to brand and promote properties, writing, producing, and appearing in them for various clients.
Kreth was formerly the director of marketing and public relations for The Quest Group, a real estate services firm located in Manhattan. Prior, she was the U.S. senior marketing specialist for Syntegra, a division of British Telecommunications. She also has much experience in the non-profit sector, recently receiving national recognition for her charity public relations efforts. She appears in a case study in a book soon to be published about the value of public relations in non-profit environments.
Kreth graduated from St. Peter's College, magna cum laude, with a BA in English.