Real Estate Clients - Past and Present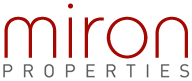 Miron Properties : www.MironProperties.com
Miron Properties is a Manhattan residential real estate brokerage and green building specialist.



Adina Equities, www.AdinaEquities.com
Adina Equities is a rentals firm that specializes in personalized exclusive listing and client services. Adina Equities markets properties of all sizes, locations and styles for landlords and property management companies. The firm provides outstanding customer service, effective and clear communication and is focused on achieving outstanding results for its clients each and every time. One of its most recognized achievements if that 100% of their business comes from our exclusive listings and from representing clients personally referred to them.



Bid on the City, www.BidontheCity.com,
Bid on the City is the first online real estate trading platform created to sell and buy Manhattan residential and commercial real estate properties. Bidonthecity.com offers the best prices and contract terms and affords sellers a short listing agreement, lower commissions, an exceptional marketing campaign, and access to qualified buyers from around the world. The 30-day process culminates in a live bidding event where BidontheCity.com's state-of-the-art platform allows buyers to bid in person or online while viewing real time audio and video. BidontheCity's bidding engine has been designed and engineered by PropertyShark.com, the leading real estate online datacenter.



The Manhattan Association of REALTORS, www.Manarrealtor.com
The Manhattan Association of REALTORS® provides member services to real estate professionals at the local level as part of the National Association of REALTORS® and the New York State Association of REALTORS®. The Association supports the highest professional standards and appropriate business conduct through the REALTOR® Code of Ethics. The REALTOR® Code helps members navigate through our ever-changing industry, and its complex legal environment.



Oro Condominium, www.Orocondos.com
Oro Condominium is a 40-story luxury high-rise new development located in Downtown Brooklyn at 306 Gold Street. It is the tallest building constructed in Brooklyn in the last 80 years and will become a defining feature of the Brooklyn skyline.


Previsite, www.Previsite.com
Previsite is the world leader in rich media content creation for the Real Estate market with over 1,000,000 online ads created using Previsite Web 2.0 Solution. Working in 25 countries, Previsite has grown from a startup in 2000 into a multinational corporation. Headquartered in France, with offices in Tokyo and throughout the US, Previsite continues its expansion by developing new services and technologies for real estate ads.


Sparkway Media, www.Pparkway.com
Sparkway is a full-service online and television media company that produces, distributes and targets content and advertising. Sparkway Media promotes embedded sponsorship and online communities to interactively engage audiences in non-disruptive ways. By merging online measurement with television programming, they demonstrate the Return On Investment for sponsors across all media. Sparkway is releasing several television shows in 2008, each geared toward specific market segments.



PropertyShark, www.propertyshark.com, Testimonial
With over 20 million properties in twelve major markets, PropertyShark enables real estate professionals and investors with data and tools on all aspects of real property, including comparable sales, property details, ownership, maps, listings, foreclosures, mailing lists, and more, directly from the web. Based in New York City and driven by active real estate investors, Matthew Haines (founder) and Ryan Slack (CEO), PropertyShark.com strives to level the playing field towards independent real estate firms, investors, and savvy consumers.




CENTURY 21 NY Metro
CENTURY 21 NY Metro (www.C21nyc.com) is a full-service New York City real estate firm offering luxury apartments (condominium, condo, cooperatives, coops, condops) and townhouses for sale and for rent. CENTURY 21 NY Metro is professional real estate, serving all of Manhattan/NYC, Brooklyn, Queens, and the Bronx.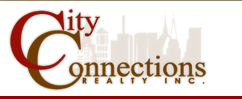 City Connections Realty, www.cityconnectionsrealty.com - Testimonial
City Connections Realty, started 17 years ago by David Schlamm, is comprised of an exceptional staff of over 100 agents offering residential rental and sales as well as commercial sales and leasing services. City Connections Realty is known for its unique business model, offering agents a 90% split along with all the tools they will need to effectively market properties for a minimal desk fee, and allowing agents to truly run their own business under the City Connections' brand.





With over 15 years of combined experience in real estate and mortgages, GCMC has relationships with lenders to fill virtually all the needs of homeowners and potential home buyers. Relationships that translate to better rates, programs and turnaround times for our clients. Providing the best service means understanding both our clients' needs and our lenders' guidelines and bringing the two together as seamlessly and beneficially as possible. As a result, we enjoy one of the highest referral and repeat client rates in the industry. www.gothamcapitalmortgage.com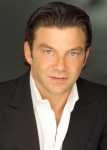 Consistently ranked Douglas Elliman #1 broker Downtown
Top 1% of brokers nationwide
Featured in New York Times, Wall Street Journal, New York Magazine, New York Observer, Details Magazine, Hamptons Style, The Real Deal, New York Newsday, New York Post, Our Town, Westsider
Media spots include CNN, Fine Living Channel, CBS and NBC news
One of the Industry's youngest Executive Vice Presidents
The most recognized name in Downtown Real Estate
Executive Vice President, Darren Sukenik, is recognized, as one of the industry's most respected real estate experts. Seasoned, aggressive, trustworthy and honest; personable, upbeat, high energy, and humorous...Darren is different. Numerous press mentions, and media attention have anchored Darren's reputation as "the source for the pulse of Manhattan real estate".

www.darrensukenik.com



TitleVest, www.titlevest.com
TitleVest is a leading provider of title insurance, cooperative apartment lien searches, and 1031 tax deferred exchanges. TitleVest offers a full range of title insurance and related real estate services from large, complex commercial transactions to residential purchases and mortgage refinances.





About Territory Real Estate
TRE is fee-for-service online buyer agency located in Massachusetts, primarily doing deals in the Greater Boston Area. Our business model is very new in the world of real estate and is being very well received by our clients. We have just launched a new site that gives our clients more tools and information to help them do in real estate what is the equivalent to e-commerce in the consumer world. In short, we are hoping to change the way real estate is bought in this country by using the internet to streamline the process. For more information go to: www.territoryre.com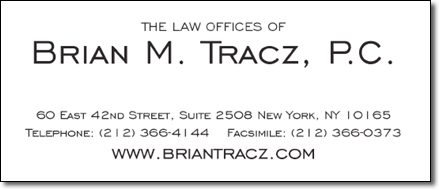 The Law Offices of Brian M. Tracz, P.C. is a general practice law firm that specializes in real estate, lender financing, transactional closing work, settlement services, general banking and corporate law. The firm represents financial institutions, individuals and businesses of all sizes.
The practice includes both transactional and institutional representation of clients in areas such as cooperative apartment purchases, condominium purchases, including new construction condominium development, residential and commercial transactions and construction financing.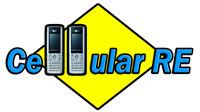 About Cellular RE
Cellular RE is the first company to offer cellular marketing to the real estate industry. It allows both residential and commercial brokerages and developers to provide clients with information via text message, including price, size, pictures, etc. For more information go to: www.CellularRE.com.